Server Mart
FIXED
COMPUTE NODE
Instance Name
vCPU
Memory
Storage
Price
DEPLOY
AVAILABILITY

Regular-1

Full Root Access - 500 GB Bandwidth* - Wide Range of Linux OS - Linux KVM Compute Node - Self Provisioned & Managed
1
1GB
25GB
৳750
INSTANT
ORDER NOW

Regular-2

Full Root Access - 2000 GB Bandwidth* - Wide Range of Linux OS - Linux KVM Compute Node - Self Provisioned & Managed
1
2GB
50GB
৳900
INSTANT
ORDER NOW

Regular-3

Full Root Access - 3000 GB Bandwidth* - Wide Range of Linux OS - Linux KVM Compute Node - Self Provisioned & Managed
2
2GB
60GB
৳1400
INSTANT
ORDER NOW

Regular-4

Full Root Access - 4000 GB Bandwidth* - Wide Range of Linux OS - Linux KVM Compute Node - Self Provisioned & Managed
2
4GB
80GB
৳2200
INSTANT
ORDER NOW

Regular-5

Full Root Access - 5000 GB Bandwidth* - Wide Range of Linux OS - Linux KVM Compute Node - Self Provisioned & Managed
4
8GB
160GB
৳4200
INSTANT
ORDER NOW

Regular-6

Full Root Access - 6000 GB Bandwidth* - Wide Range of Linux OS - Linux KVM Compute Node - Self Provisioned & Managed
4
12GB
200GB
৳6000
INSTANT
ORDER NOW

Regular-7

Full Root Access - 8000 GB Bandwidth* - Wide Range of Linux OS - Linux KVM Compute Node - Self Provisioned & Managed
8
16GB
320GB
৳6000
INSTANT
ORDER NOW

Regular-8

Full Root Access - 10000 GB Bandwidth* - Wide Range of Linux OS - Linux KVM Compute Node - Self Provisioned & Managed
8
32GB
320GB
৳12000
INSTANT
ORDER NOW
Virutal Compute Node
PERFORM
Perform-1
Perform-2
Perform-3
Perform-4
CPU

Bandwidth

Bandwidth Two
Pricing Plans
NEED
VOLUME

COMPUTING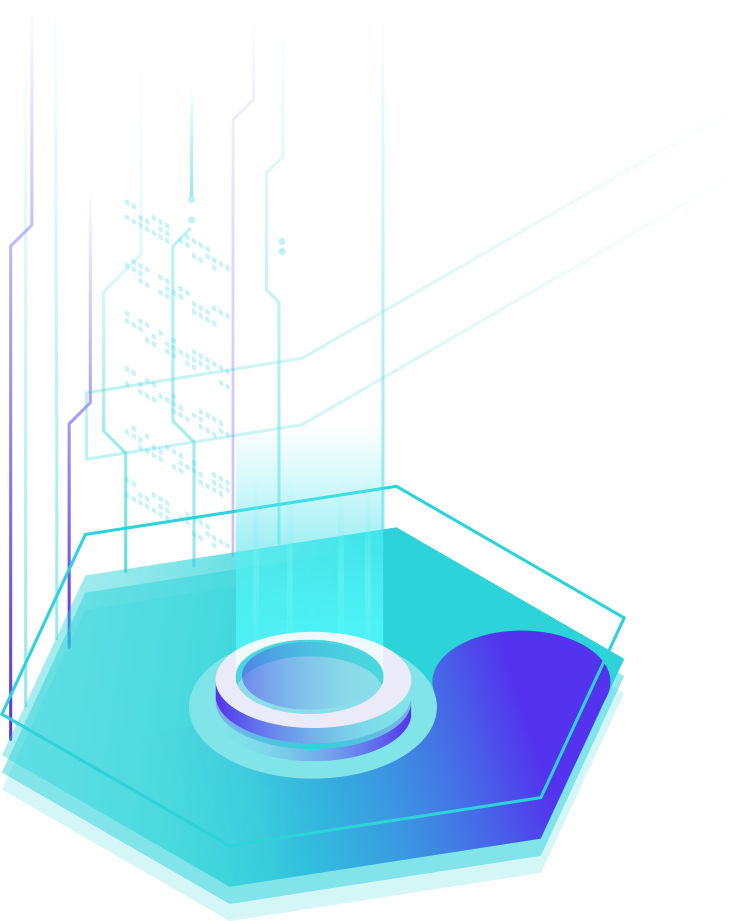 Volume-1
RAID1 Disk Array with Fault Protection- Wide Range of Linux OS - Linux KVM Compute Node - Self Provisioned & Managed
৳ 18995
Buy Now
Bandwidth per month
4000 GB
Volume-2
RAID1 Disk Array with Fault Protection - Wide Range of Linux OS - Linux KVM Compute Node - Self Provisioned & Managed
৳ 36680
Buy Now
Bandwidth per month
6000 GB
Volume-3
RAID1 Disk Array with Fault Protection -Wide Range of Linux OS - Linux KVM Compute Node - Self Provisioned & Managed
৳ 70740
Buy Now
Bandwidth per month
8000 GB
All Our Virtual Machines
ARE INCLUDED WITH

Fast Disk Drive
You can never go wrong with our own top-notch dedicated servers, loaded with the latest Intel Xeon processors, terabytes of disk space.

Dedicated IP
Even the cheapest VPS hosting plan is fully packed with dedicated IPv4 protocols.

VPS Control Panel
All user get a VM Management Interface system provides management and monitoring capabilities independently of the host system's.

99.9% Uptime
With enterprise-class data centers and infrastructure, we provide a 99.9% uptime guarantee for our servers and network.

Full Root Access
With full root access you will be able to take full control of your server very easy and quick.

Data Backups
We practice our data security by the monthly data backup. The lost data can be retrieved from the latest backup if needed.